Aloha Beach Bar Restaurant
Simplicity and warmth permeate every facet of this extraordinary sanctuary, embracing the very essence of the "Friendly Island." Nestled against the picturesque backdrop of Orient Bay's pristine shoreline and the captivating allure of the Caye Verte islet, this idyllic haven stands as a true embodiment of paradise. It's an enchanting realm where the rhythm of time slows, inviting guests to bask in the serenity of lounging by the tranquil waters and indulging in unexpectedly delightful libations such as the refreshing Cucumber Mojito or the invigorating Ginger Aloha.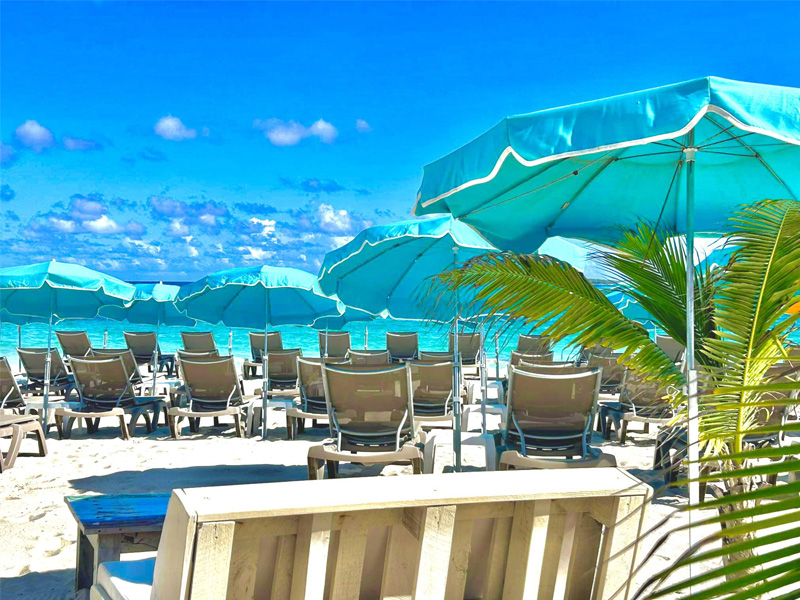 The culinary maestro behind the scenes at this haven skillfully weaves the fabric of traditional French gastronomy with vibrant Creole or Asian influences, transforming each dish into a symphony of flavors that dance upon the palate. Here, the discerning diner discovers not only exceptional culinary offerings but also an unparalleled value, with an array of daily specials meticulously presented on the charming chalkboard menu.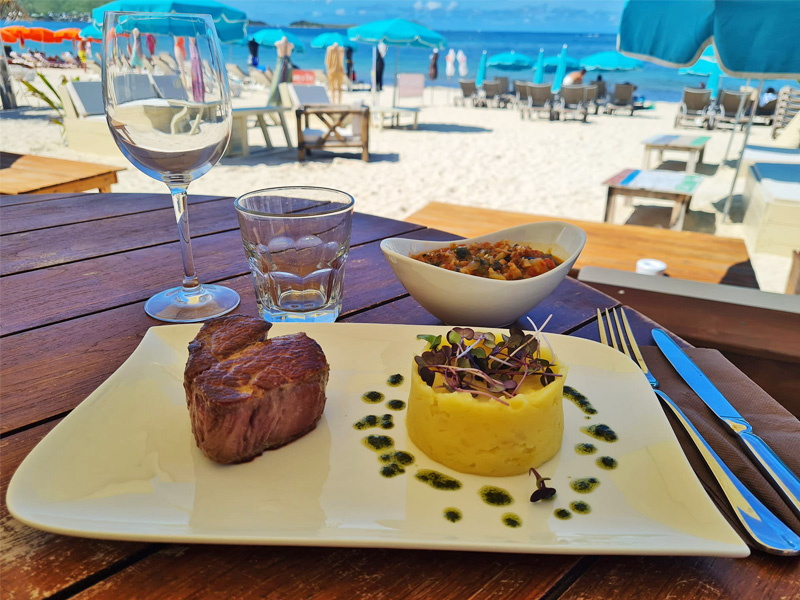 When the sun casts its radiant rays, nothing quite matches the invigorating sensation of savoring the Watermelon, Feta, Fresh Mint, and Balsamic Vinegar salad, or relishing the harmonious blend of Smoked Salmon, Avocado, and Cream Cheese nestled within delectable maki rolls.Aloha Beach Bar boasts an enticing array of culinary delights, from succulent meats to exquisitely prepared fish in tantalizing carpaccio or tartare styles. The daily quiche, an epitome of culinary craftsmanship, and an assortment of snacks, including the enticing veggie wrap, beckon visitors to explore a diverse gastronomic palette.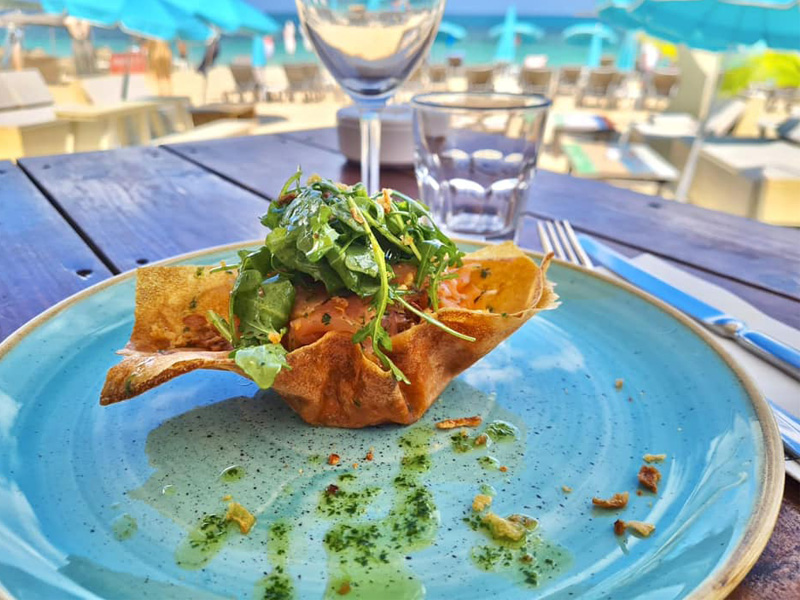 And for those moments that call for a sweet indulgence, the dessert offerings vary, crafted anew each day based on inspiration, ranging from the indulgent warmth of molten Chocolate Fondant to the nutty delight of Pistachio Financier, the timeless allure of Tiramisu, the delicate layers of Millefeuille, or the comforting embrace of Apple Tart… Each bite tells a story, reflecting a cuisine that is not just simple but authentically captivating.