Big Fish Seafood Grill
Explore the culinary delights of Big Fish in Oyster Pond, your go-to Saint Martin restaurant.cIndulge in delectable dishes within the chic confines of our restaurant and savor unique cigars in our exclusive Cigar Lounge!
Chef Leslie Martini, with a rich background in the tourism industry, crafted his skills at prestigious locations such as Hotel des Indes, Kurhaus, and a lively nightclub in Scheveningen, Netherlands. Driven by a lifelong dream, he studied to become a chef and ventured to Sint Maarten to manage a restaurant and supermarket in Oyster Pond. When presented with the opportunity to buy the establishment two decades ago, Leslie enthusiastically seized it, giving birth to "Big Fish."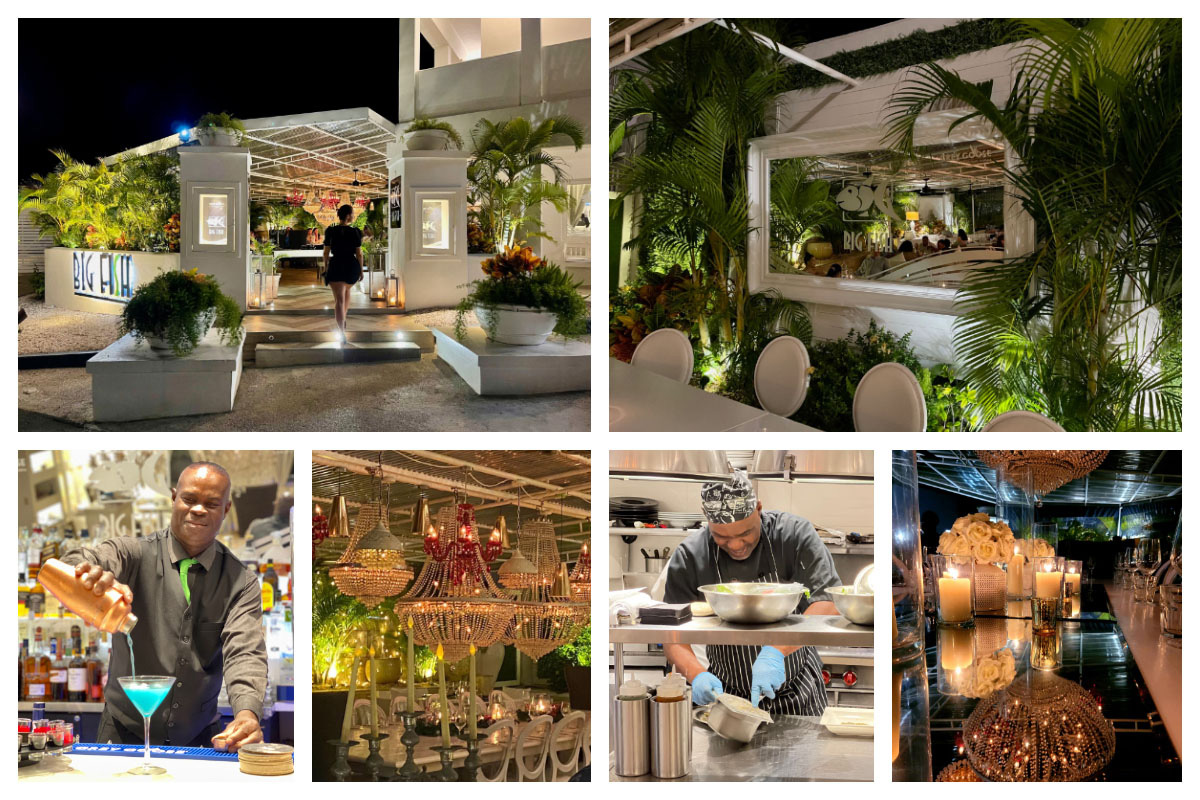 Experience a chic dining atmosphere at Big Fish Oyster Pond, adorned with elegant white decor, greenery, and exquisite chandeliers. Our French Cuisine, featuring hints of Indian and Caribbean flavors, showcases signature dishes like the Classic Cadillac, Garlic 3 ways, and tantalizing salads.
While Chef Leslie tends to the kitchen, his partner Donna oversees the floor, ensuring a seamless dining experience. With an adept team at our disposal, expect great recommendations and service, all delivered with a smile.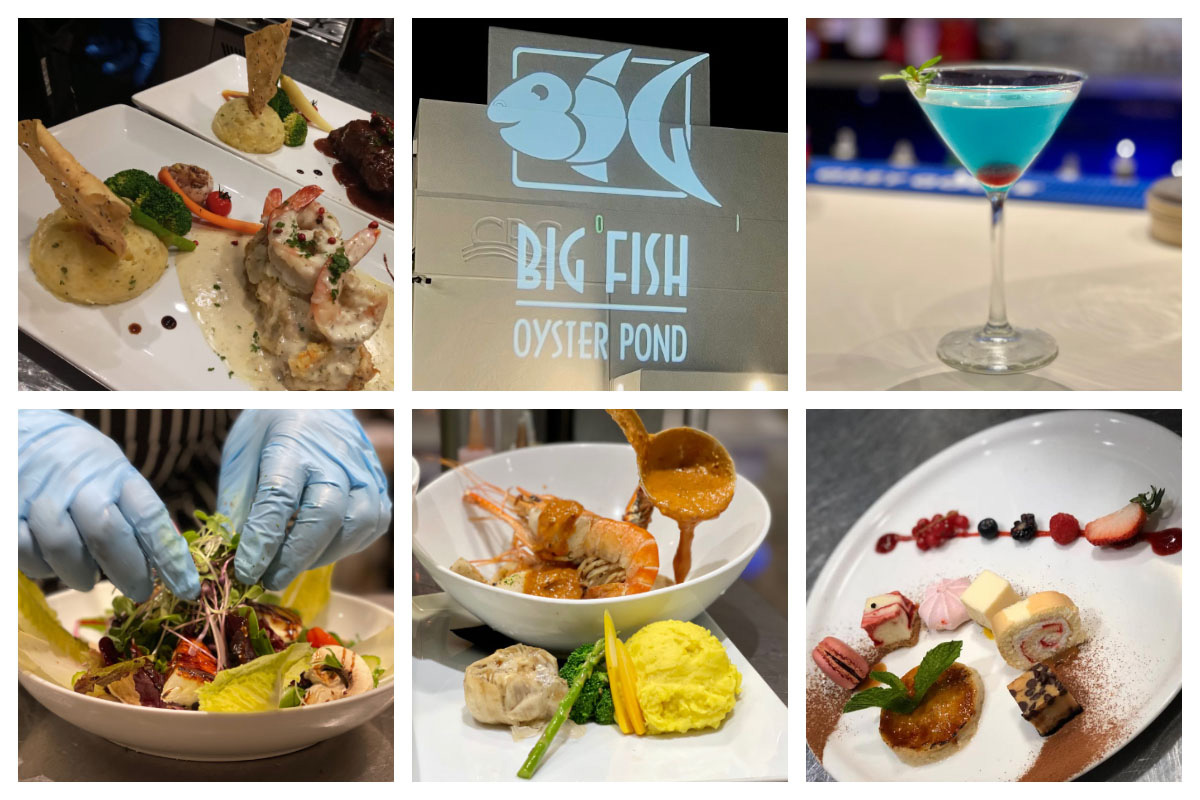 Chef Leslie, inspired by the diversity of SXM, infuses French techniques with a Caribbean flair and Indian influences, creating a menu that stands out. For a personalized Caribbean cocktail experience, turn to bartender Michael, boasting 32 years of expertise.
At Big Fish, the staff works with passion, executing every detail with care for our visitors. And worry not about parking – Big Fish offers plenty of spots right in front of the restaurant. We were thrilled when Leslie opened up for us, embodying the slogan, "Let the food do the talking." Come and experience the gastronomic journey at Big Fish Oyster Pond!