Caribbean Donuts
Caribbean Donuts transcends the definition of a mere pastry shop; it stands tall as an esteemed institution deeply rooted in the heart of the Caribbean. It was conceived from an inspiring vision fueled by an unwavering passion for the art of pastry-making and an unyielding affection for the delectable delight of donuts. Nestled in the vibrant locale of St Martin, our establishment has seamlessly evolved into an indispensable destination for connoisseurs of all things sweet.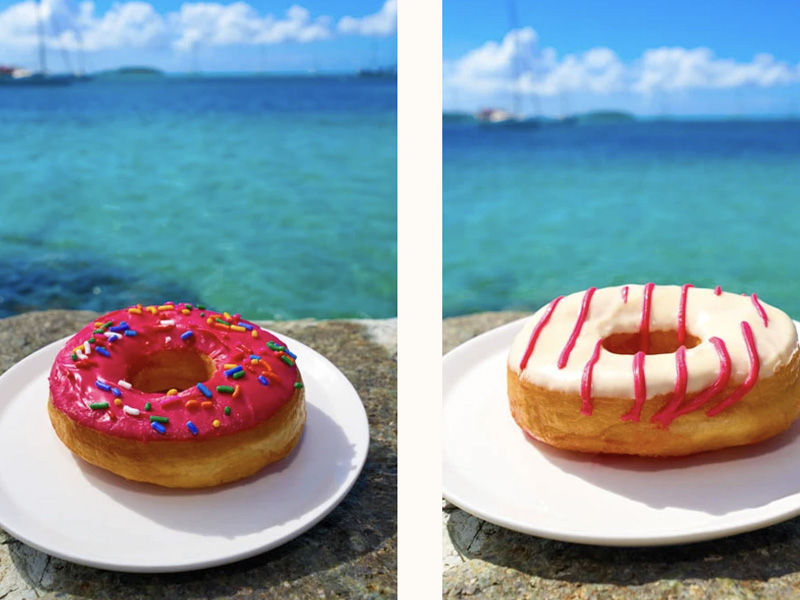 Nestled within the bustling center of Marigot, our inviting shop radiates the authentic essence and comforting warmth intrinsic to the islands. Every individual who steps through our doors is cordially invited to embark on a flavorful expedition, where our array of donuts, infused with exotic and tantalizing flavors, not only tantalize the taste buds but also conjure the breathtaking wonders and flavors of the Caribbean itself.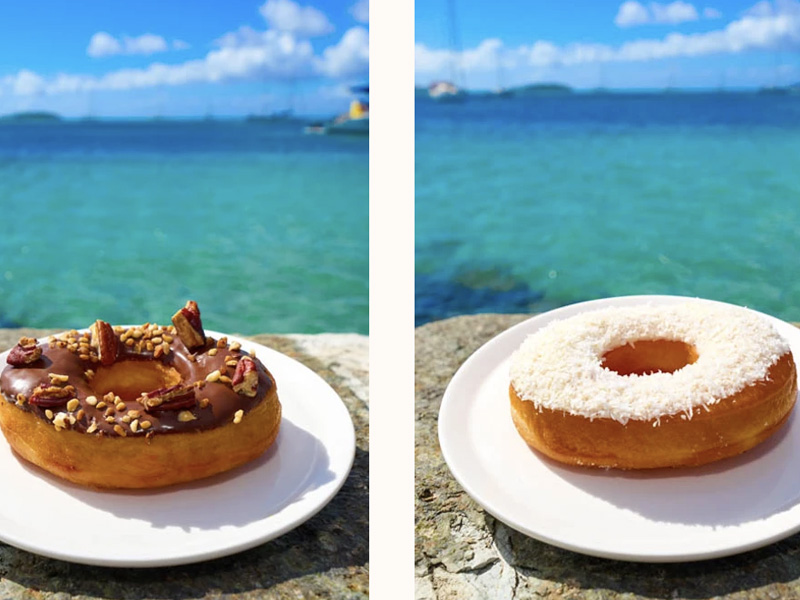 Beneath the surface of these tantalizing and artfully crafted delicacies lies the dedicated craftsmanship of pastry chef Sébastien Quillere, an expert in his field, supported by the adept Myrlise Lavaud. Their collaborative effort is a testament to a pursuit of perfection, as they pour their collective expertise and boundless creativity into every creation.
With an unwavering commitment to upholding the highest standards, they strive to curate artisanal donuts that seamlessly blend time-honored traditions with innovative techniques, promising a singular and unparalleled taste sensation with each delectable bite.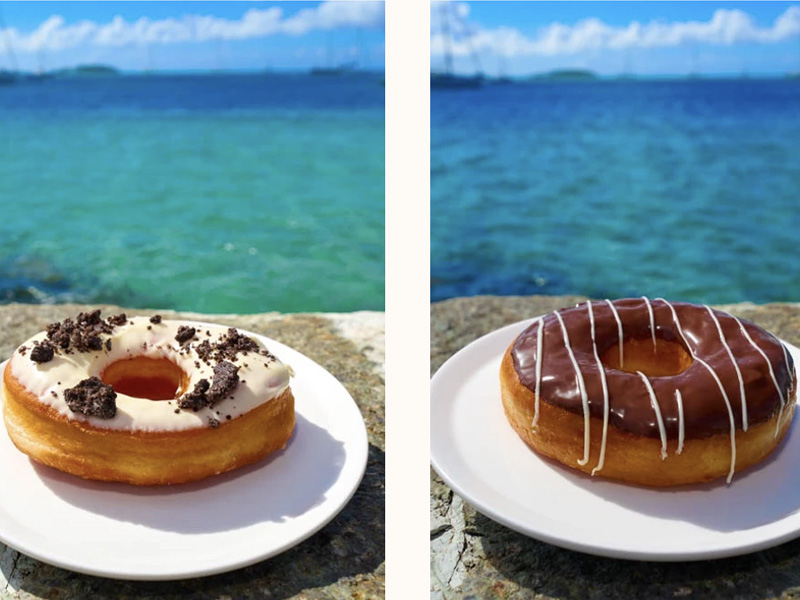 Beyond the realm of being a mere confectionery, Caribbean Donuts encapsulates a narrative—a tale woven with threads of love, fueled by unwavering passion, and bound together by an unyielding dedication. It's a narrative that we are immensely proud to recount each passing day, as we endeavor to share this exquisite journey with our cherished patrons who grace our establishment with their valued presence.