Laplaj Restaurant
La Samanna effortlessly marries the opulence of luxury with the laid-back charm of the Caribbean, creating an enchanting haven within its restaurant, Laplaj. Here, patrons are invited to revel in a veritable oasis, a celestial interlude during their day, as they partake in a delightful lunch experience. Laplaj takes pride in ensnaring its patrons within a tranquil ambiance, offering the luxury of choice between reclining on inviting sunbeds or sinking into sumptuous plush armchairs.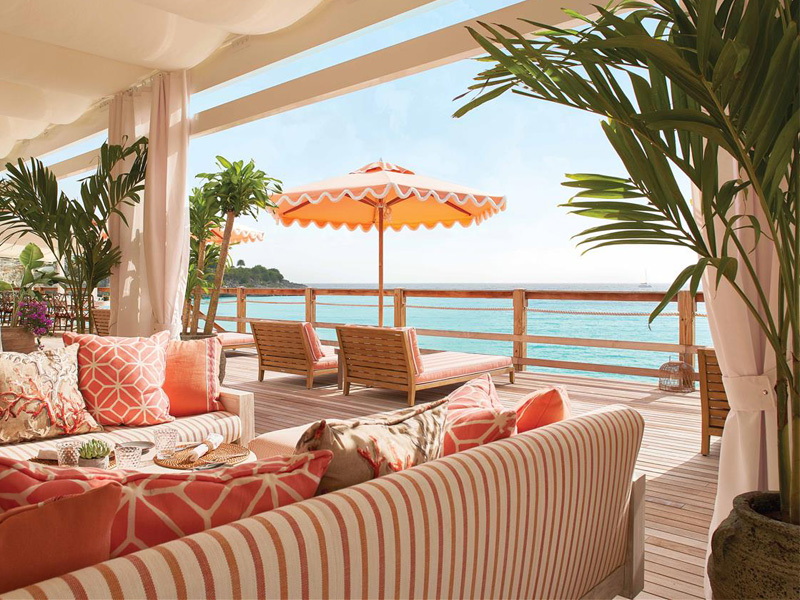 This idyllic setting provides the ideal backdrop for indulging in a sensory feast – a symphony of tastes and views. As guests bask in this serene atmosphere, they're encouraged to savor not just the delectable flavors but also the panoramic spectacle of the sea. This is the perfect milieu for relishing an array of tantalizing options, from the rejuvenating zing of a tropical cocktail to the crispness of freshly squeezed juices, or perhaps even the exquisite effervescence of a glass of grand cru champagne, all savored while gazing upon the endless expanse of the sea.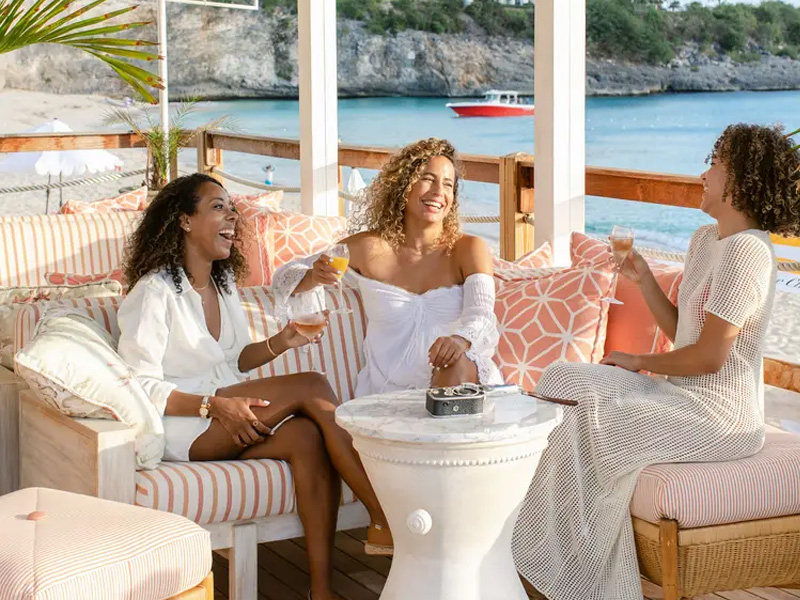 The gastronomic voyage offered at Laplaj encapsulates the essence of French cuisine infused with a creative fusion that embodies the sun-soaked vibrancy of the Caribbean. Each dish, a culinary masterpiece, is meticulously prepared with a medley of fresh, locally sourced ingredients procured from the vibrant local markets. The symphony of flavors woven into the menu tantalizes the taste buds; the appetizers exude the subtlety of freshness, inviting discerning palates to indulge in the delicate nuances of the day's catch or the succulent grilled lobster. Meanwhile, the snack menu artfully combines sophistication with simplicity, a testament to culinary finesse. Laplaj ensures that even its youngest guests are catered to, offering a special menu designed just for children.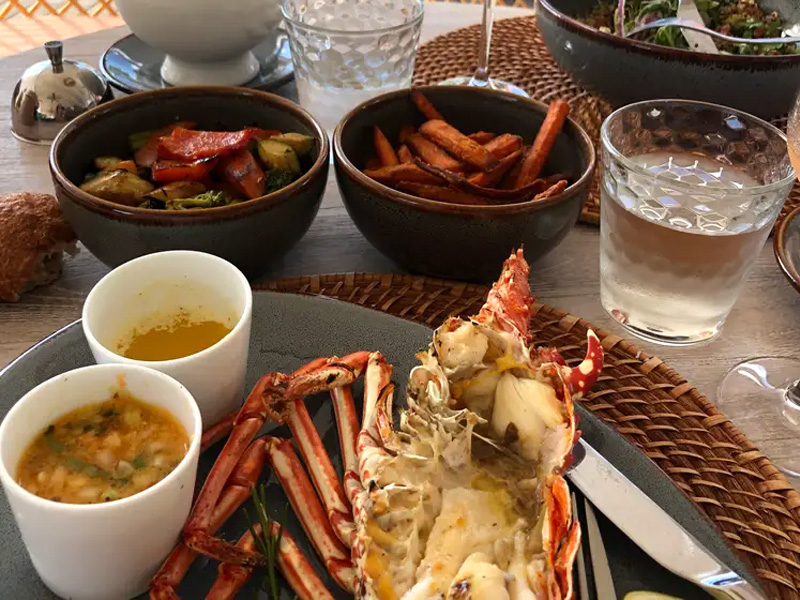 To complement this gastronomic extravaganza, Laplaj presents an extensive and diverse wine selection, inviting guests to explore and select the perfect pairing for their meal. However, for those with discerning tastes seeking something unique, the secrets of La Samanna's wine cellar await discovery. Here, the staff stands ready to fulfill every wine-related desire, ensuring that each guest's preferences are met with utmost satisfaction.