L'Auberge Gourmande
Indulge in the exquisite culinary delights of the renowned restaurant L'Auberge Gourmande, situated in the picturesque locale of Saint Martin, specifically in the charming Grand-Case. This culinary gem proudly stands as a steadfast ambassador of the rich French gastronomic tradition. Immerse yourself in a symphony of meticulously crafted dishes, each boasting delicate flavors that reflect a harmonious blend of culinary mastery.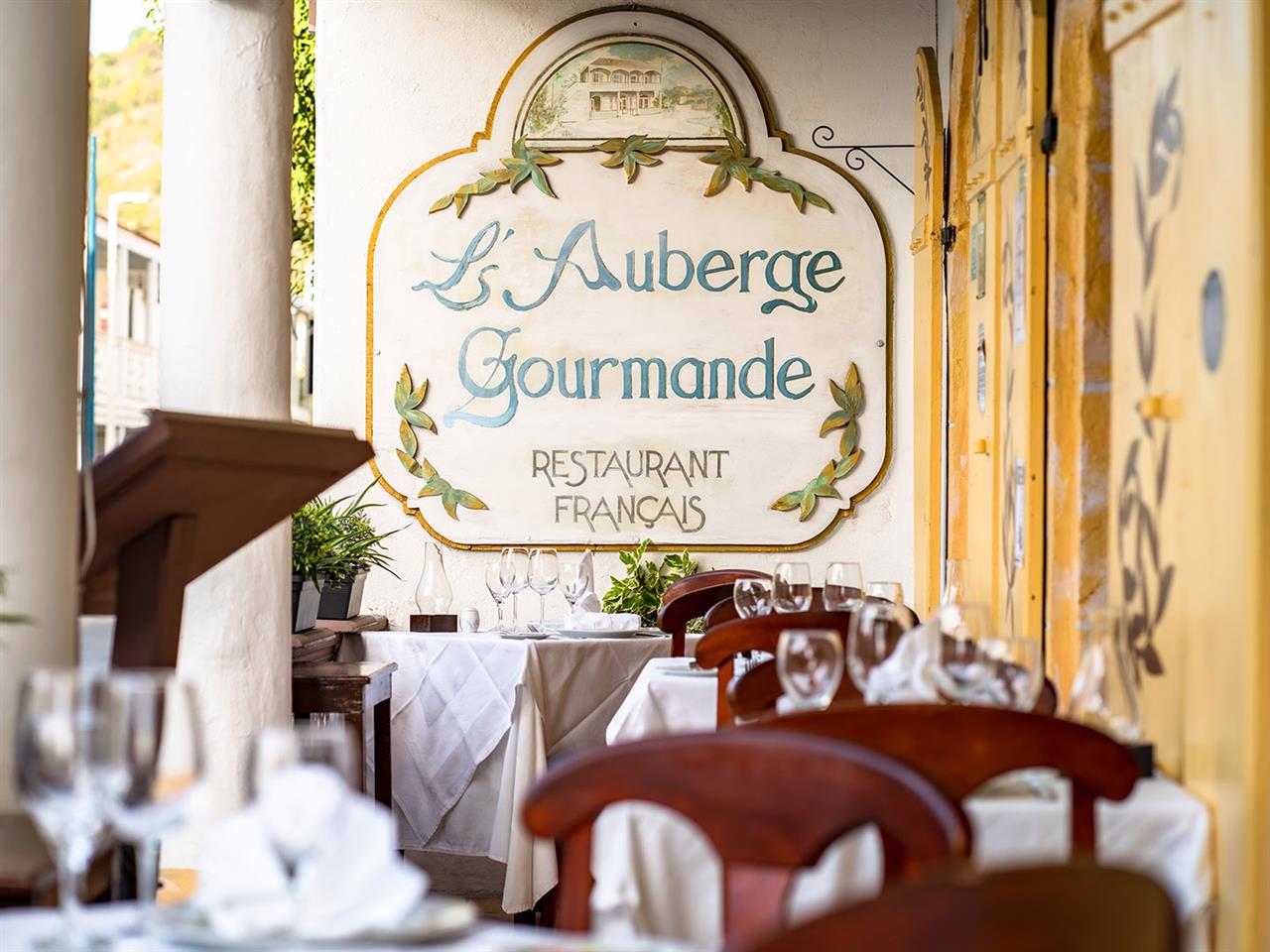 © Photo Clément Louineau
The culinary experience at L'Auberge Gourmande is elevated with a delightful Caribbean touch, sprinkling a pinch of surprise and a generous spoonful of sunshine onto every plate. Elevating the dining experience is the restaurant's extensive wine list, showcasing a rich collection of the finest vintages and a diverse selection. Enthusiastic diners can benefit from the expert guidance of the resident sommelier, ensuring a journey of perfect flavor pairings.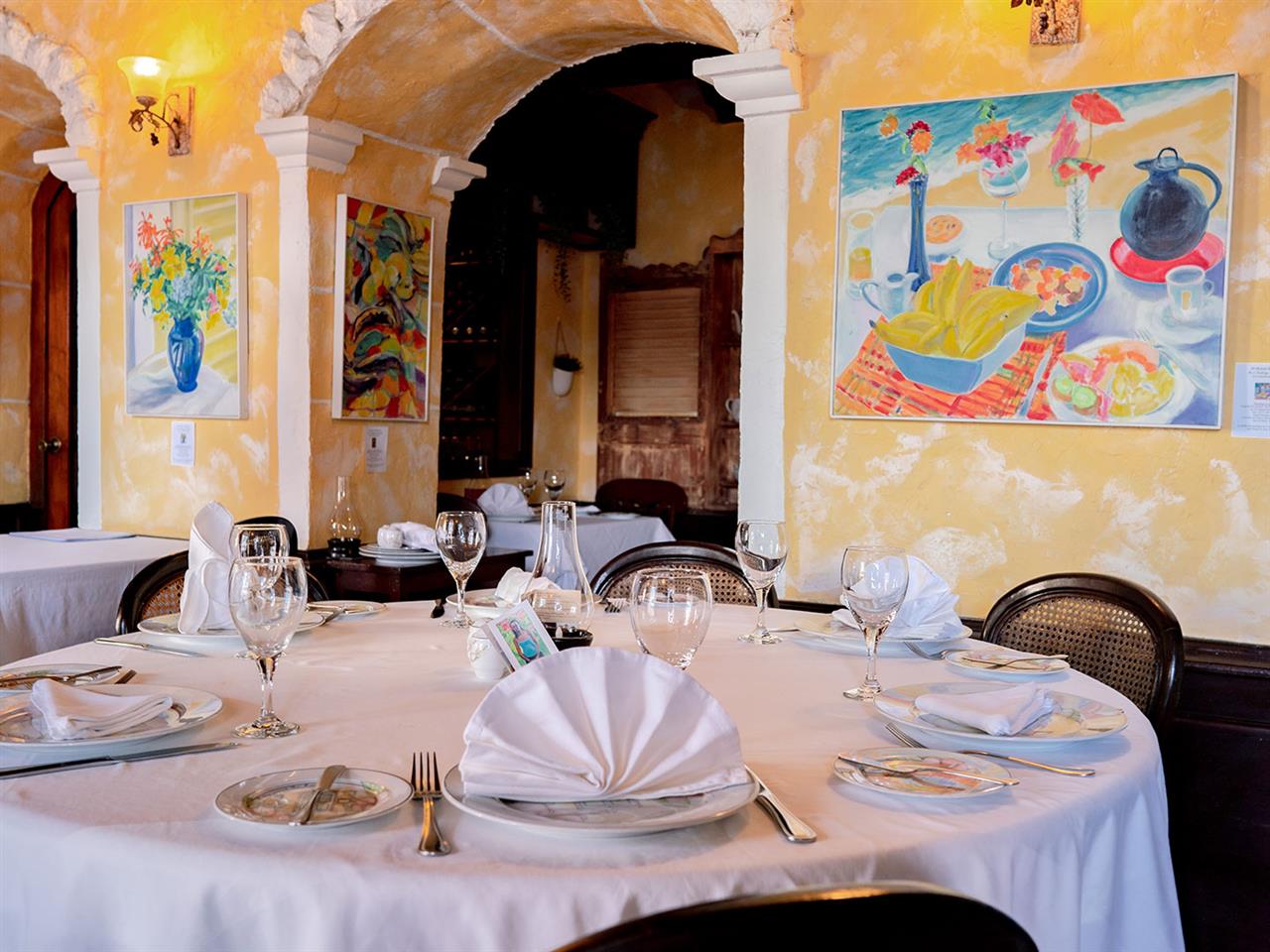 © Photo Clément Louineau
Embark on your gastronomic odyssey with an array of enticing appetizers, featuring French culinary heritage specialties such as vol-au-vent, a trilogy of foie gras, and frog legs. The sea-inspired menu promises culinary delights like grilled whole sea bass with fennel seeds on a bed of homemade ratatouille. On terra firma, savor essential gastronomic delights like roasted duck breast or pork tenderloin. Vegetarians, too, will find delight in the house-made vegetable ravioli.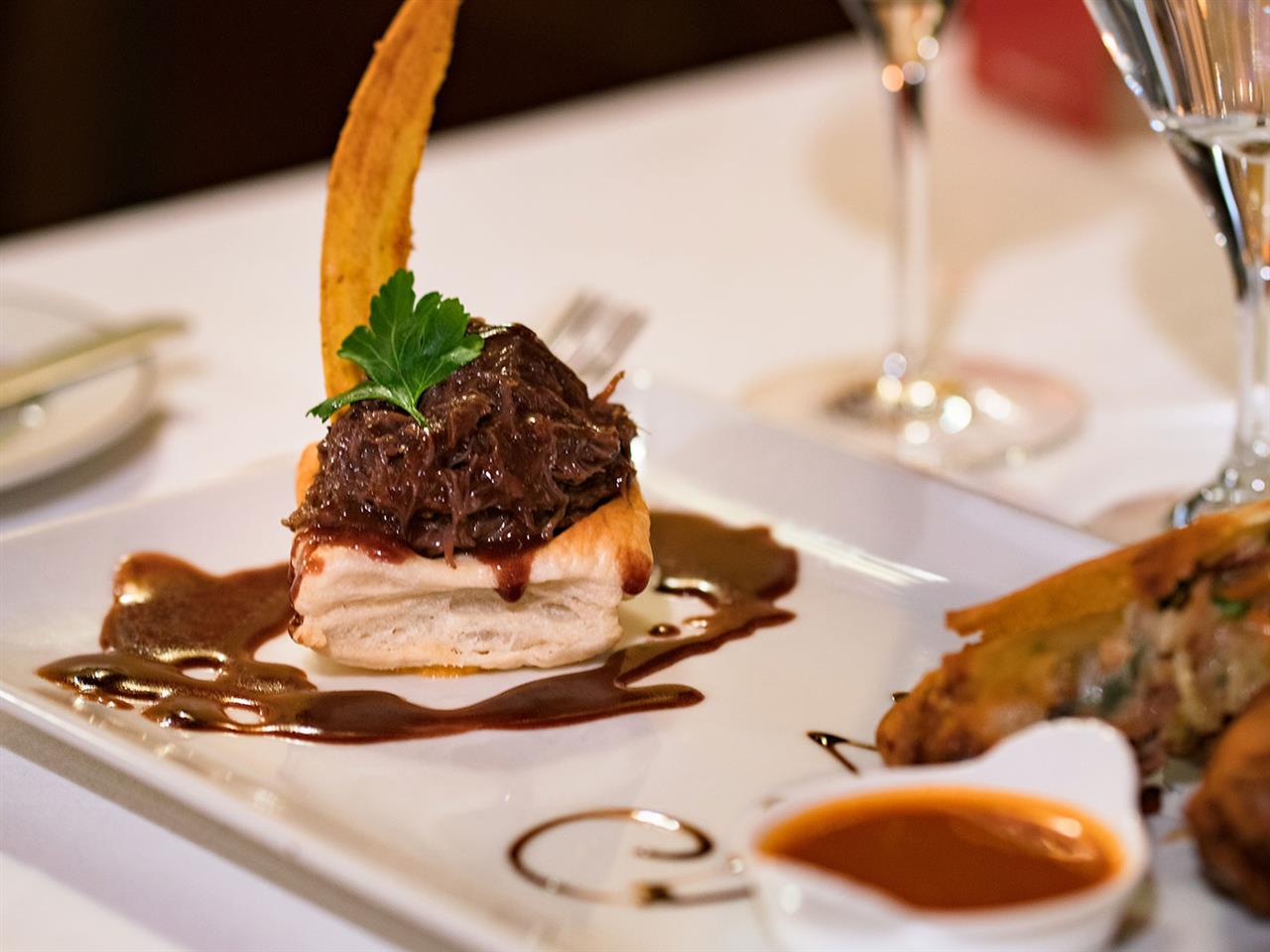 © Photo Clément Louineau
As the culinary journey unfolds, the dessert menu takes center stage, concluding the feast with a dazzling display of flavors. Succumb to the irresistible allure of the Concerto with three chocolates, the classic Crème brûlée, the tempting Profiteroles, the decadent Omelette norvégienne, or the refreshing Lemon Tart.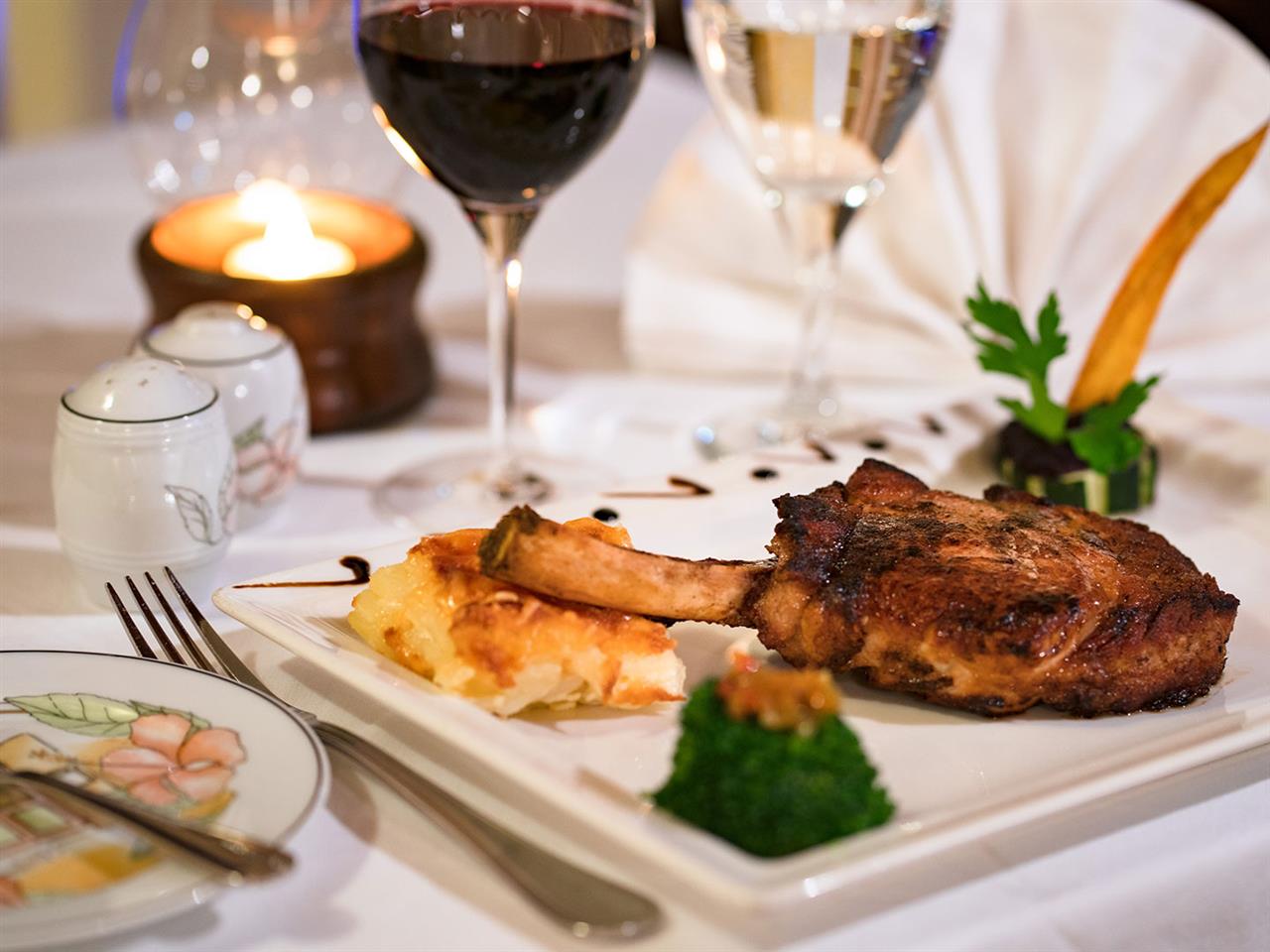 © Photo Clément Louineau
Your appetite will undoubtedly be conquered by this spectacular finale, leaving you with a lasting and delightful culinary memory. Explore the culinary wonders of L'Auberge Gourmande in Saint Martin's Grand-Case for an unforgettable dining experience that combines French tradition with Caribbean flair.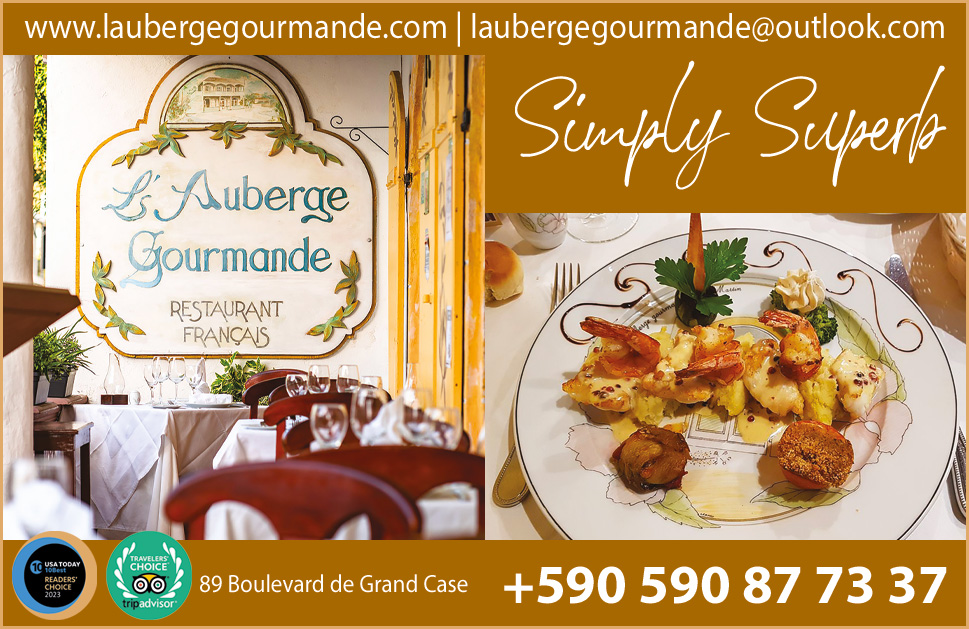 © Photo Clément Louineau