Le Bistro Nu
It's hard to top the authentic French comfort food and reasonable prices you can find at this intimate restaurant tucked in a Marigot alley. Traditional French dishes like steak au poivre, sweetbreads with mushroom sauce, and sole meunière are served in a friendly, intimate dining room, which is now air-conditioned.

The prix-fixe menu is a very good value, as are many of the bottles on the wine list. The place is popular, and the few tables are routinely packed until it closes at midnight (or earlier). It can be difficult to park here, so take your chances at finding a spot on the street near the soccer stadium—or try a taxi.

The neighborhood isn't exactly upscale, so peruse it by the day so you know exactly where you're going that night.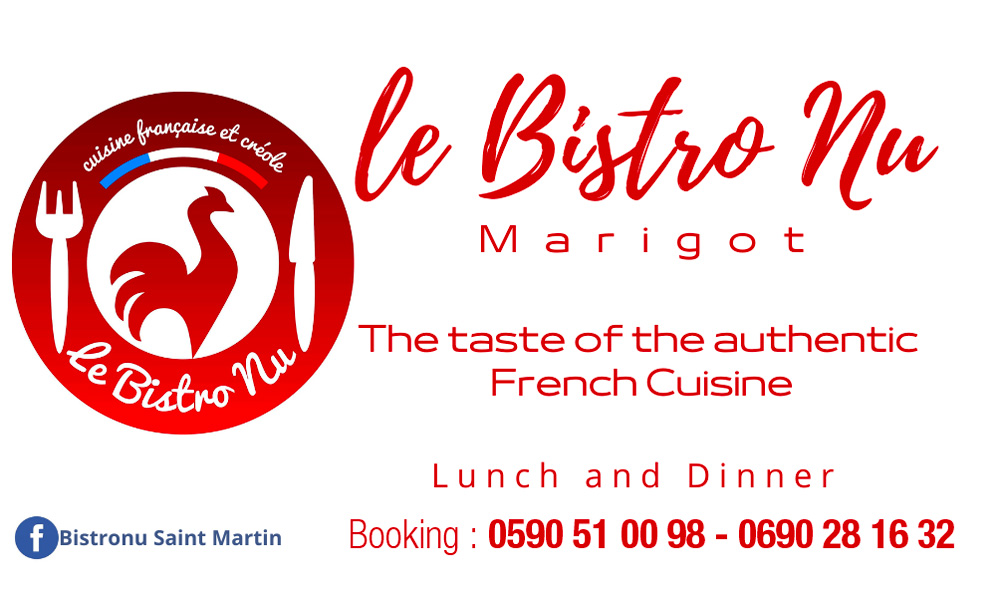 Gallery