Le Cottage Restaurant
Discover an unparalleled gastronomic journey at The Cottage, where the commitment to culinary excellence is exemplified by its owner, Stéphane, a seasoned sommelier. From the rich vineyards of Burgundy, Bordeaux, Champagne, Rhône Valley, Loire Valley, to the vibrant flavors of Beaujolais, an extensive selection of wines awaits you, sourced from the most prestigious French vineyards. Indulge in the art of wine-tasting, with each sip harmoniously enhancing the flavors of the meticulously crafted dishes.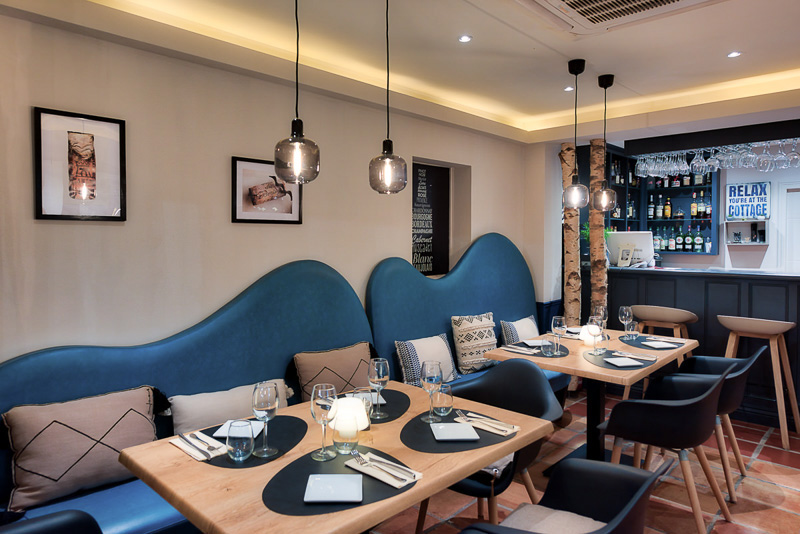 © Photo Le Cottage
Our diverse menu invites you to explore a myriad of culinary delights, including irresistible offerings like the Foie Gras Lasagna adorned with a delectable morel sauce, the renowned Lobster Bisque concealed beneath a delicate puff pastry crust, and the indulgent "Angus" Beef Fillet Rossini.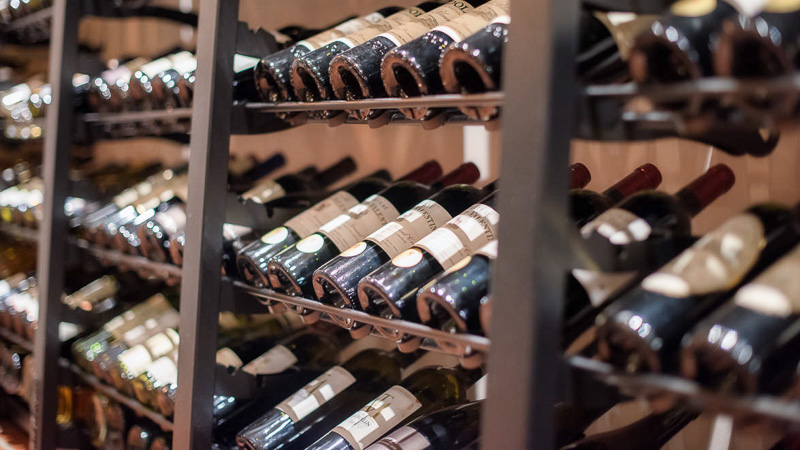 © Photo Le Cottage
Elevate your dining experience by selecting the exclusive "Where Glasses Speak" menu, curated to present the perfect fusion of wines and dishes. Immerse yourself in the tantalizing taste of the Caribbean with our lobster menu, presenting a variety of sumptuous variations of the celebrated crustacean. Additionally, our menu caters to those with discerning tastes for equally refined vegetarian dishes, and our Chef is delighted to accommodate gluten-free enthusiasts upon request.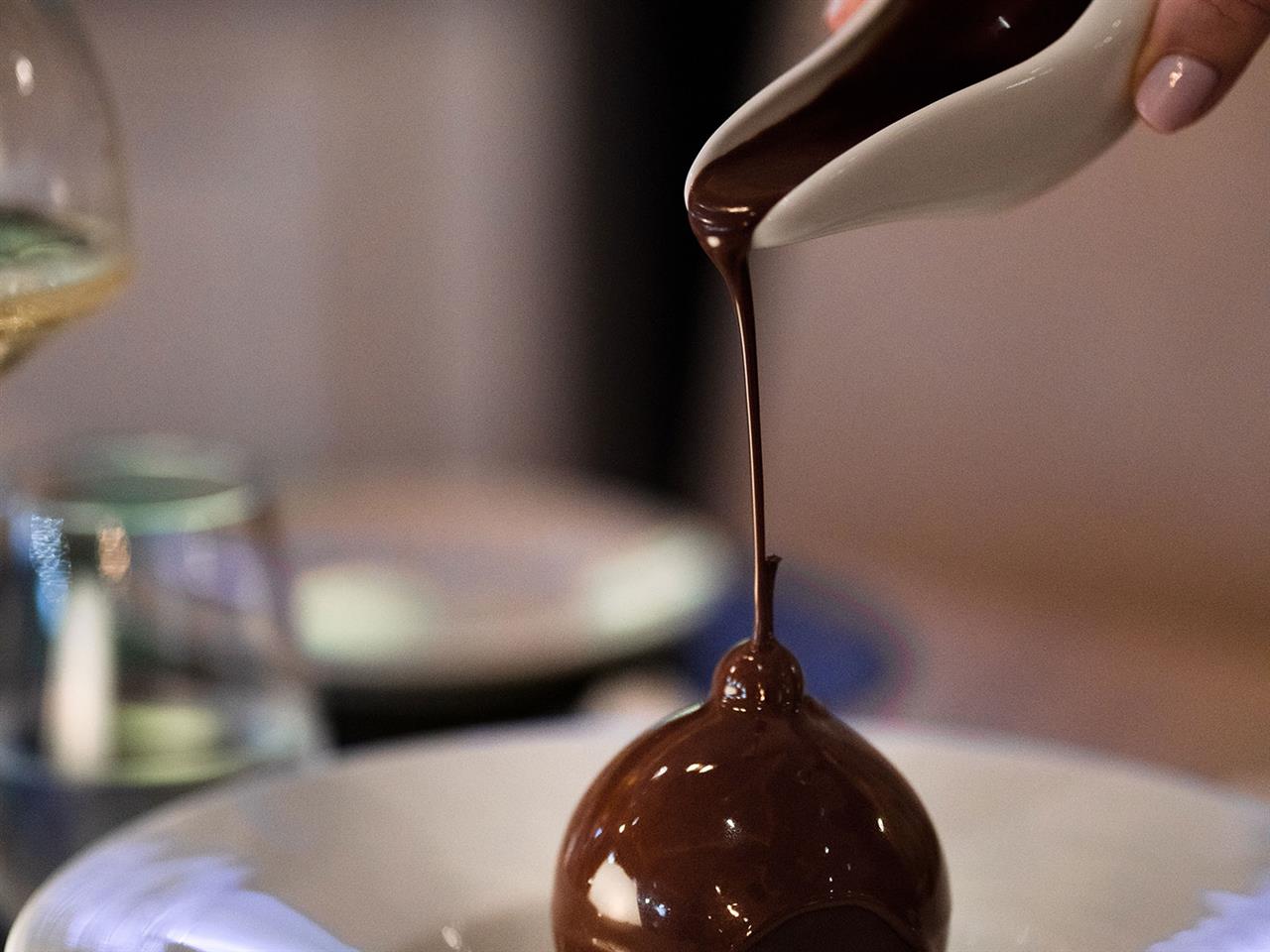 © Photo Le Cottage
As the culinary journey reaches its sweet conclusion, The Cottage promises to captivate your taste buds with an array of homemade dessert creations. Indulge in the bestselling all-caramel dish or savor the reimagined Mont Chéri, each bite a testament to our dedication to providing a truly extraordinary gastronomic experience. Join us at The Cottage and embark on a gastronomic adventure that transcends the ordinary, where every dish and sip is a celebration of flavor, finesse, and the joy of culinary discovery.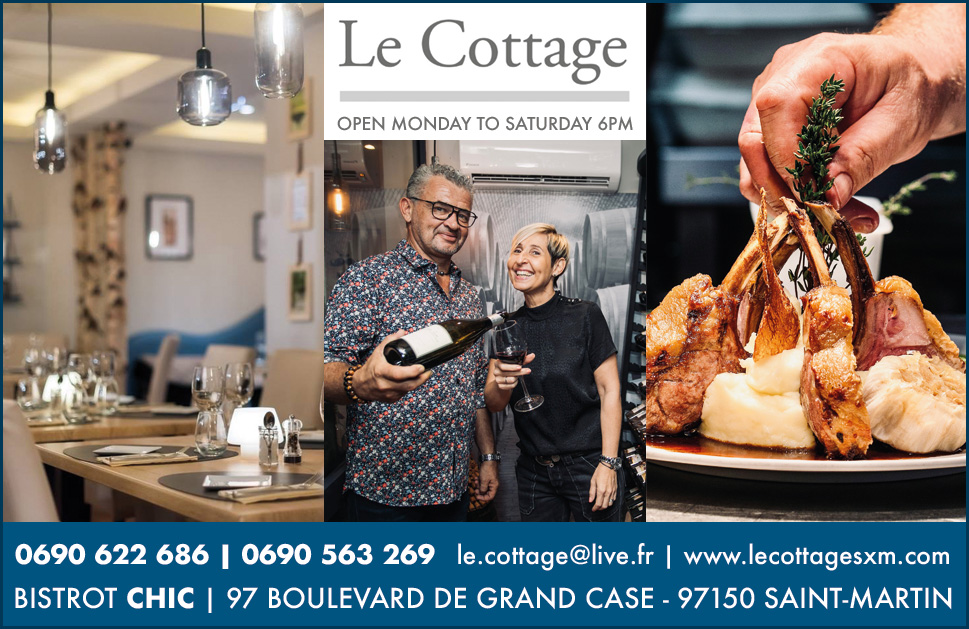 © Photo Clément Louineau