Beirut Restaurant
A Taste of Lebanon in Sint Maarten
At Beirut Sxm we provide delicious freshly prepared meals for all, vegans and meat lovers, with large variety of options. Take the time to relax and enjoy the Hookah with your favorite drink and dessert. We are very pleased to welcome you in our restaurant.

Fresh Ingredients
Our daily dishes are prepared from 100% fresh products.

Delicious Food for All
We carter both, vegans & meat lovers, through our large variety of dish selections.

Best Desserts, Hookah & Drinks
We offer a set of tasty desserts, Hookah with multiple flavors and a collection of smoothies & beverages.

Friendly Staff
Our attentive staff is always available and ready to provide you with great service.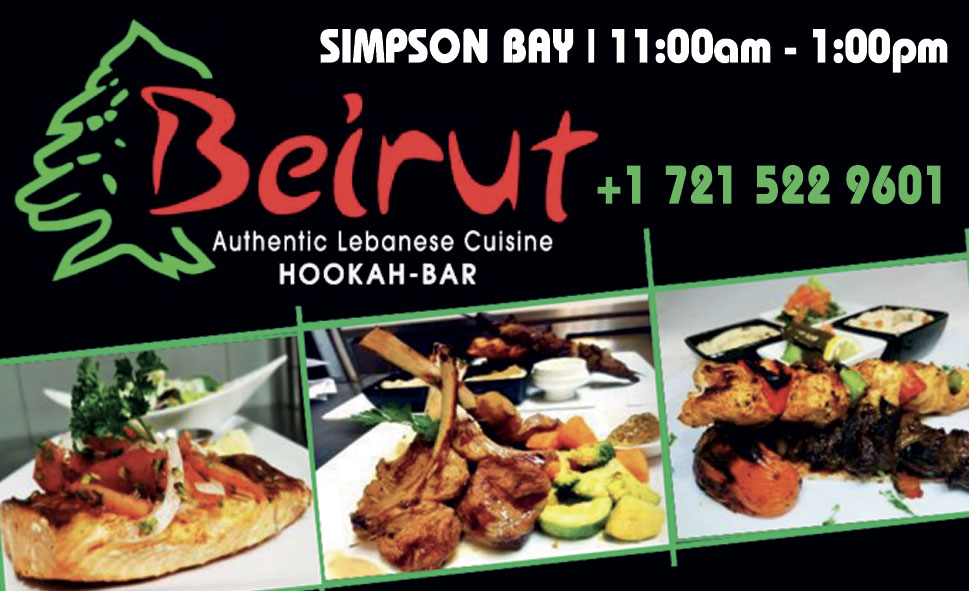 Gallery