Caribbean Brewing Company
Our Story
Recently opened in early of 2019, we at the Caribbean Brewing Company is producing 5 different amazing craft beers: San Martin Premium Beer, Dutch Blonde Ale, SXM Light Beer, Pirate's Edition IPA and a Dark Stout, 1863.
Available in almost every restaurants, hotels, bars, & supermarkets. The beers are fresh, unfiltered, unpasteurized, and no corn syrup! Made with the finest malts, hops and natural ingredients.
Brewed & bottled in St. Maarten, Dutch Caribbean. We have a unique brewery tour that follows the entire beer making process from milling the ingredients, brewing the beers, to bottling the beers using the latest state-of-the-art technology. And to top it off taste all of our island beers during an all you can drink session in our bar room.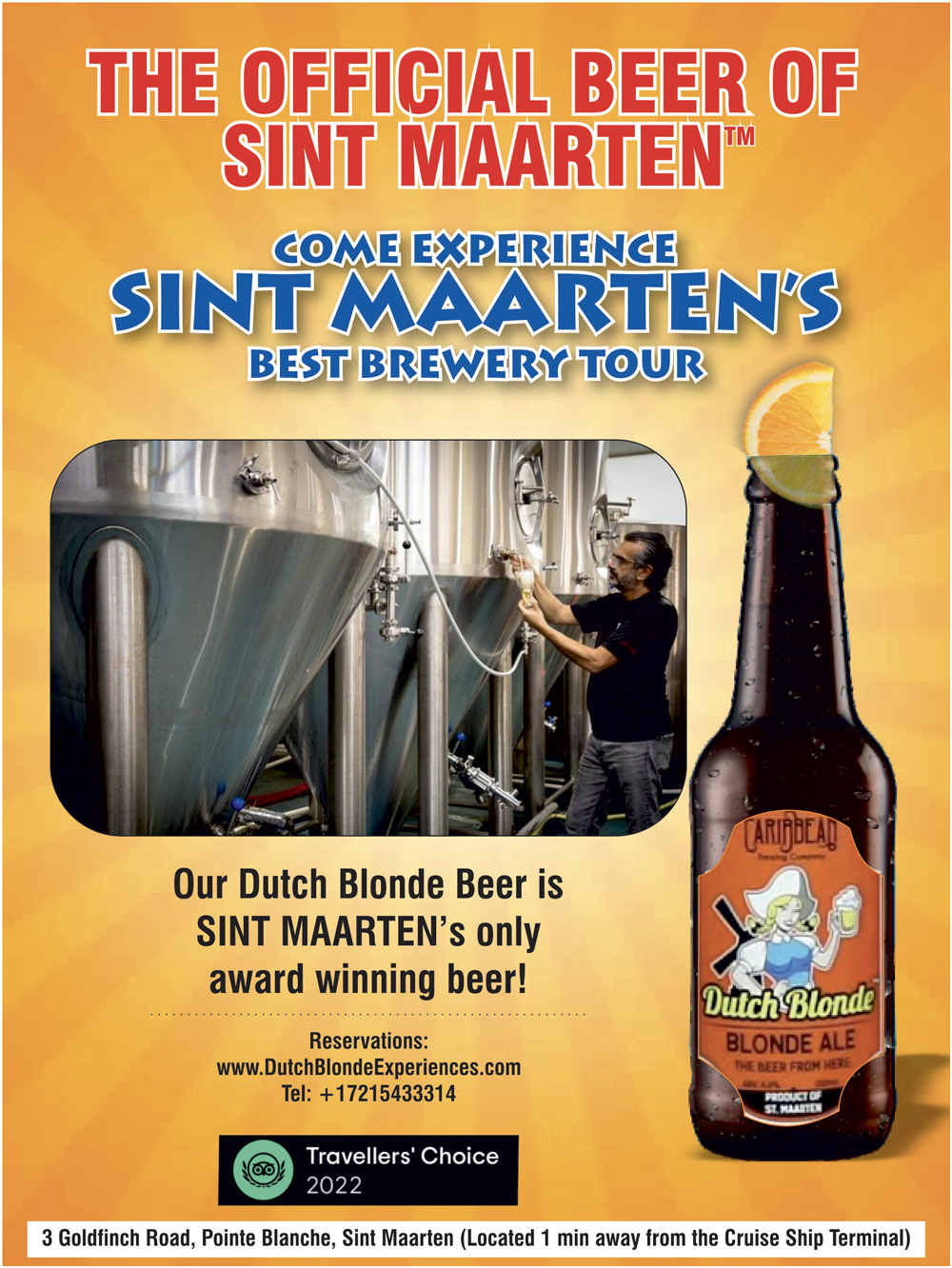 Our Achievement
The Dutch Blonde
This week, the St. Maarten-produced "Dutch Blonde Ale," was awarded a silver medal at the international London Beer Competition.
This was announced by Dutch Blonde Ale's brewery Caribbean Brewing Company BV. More than 2,000 entries were submitted for the London Beer Competition 2021 from the Americas, Asia, Australia and Europe. With its Silver Medal, "Dutch Blonde Ale" was the top-ranking Caribbean entry and the first beer ever from St. Maarten to be awarded on this global platform.
All beers were awarded between one to 100 points by a jury of 16 beer experts, selected from all sides of the industry – writing, brewing, trading, beer sommeliers, marketing and educators.
The goal of the London Beer Competition is to "award and celebrate beers that beer buyers want to buy".
The competition's judges examine the many emerging and re-discovered styles which intrigue the drinker and appeal to new and lapsed beer drinkers.
The holistic make-up of the judging panel consisting of beer industry experts from across the commercial buying aspects is meant to ensure that all beers selected as winners are exactly the types of beers that are favoured by both the beer trade and the consumer.
Gallery