Mario Bistrot

The best dining spot in the Caribbean
The best dining spot in the Caribbean welcomes you at The Cliff for an upscale lunch or dinner overlooking the Caribbean's sea.
Delight yourself with one of the finest and innovative cuisine in the Caribbean at Mario Bistrot .

The story behind the best dining spot in the Caribbean
Originally from Quebec, Chef Mario opened the first Mario Bistrot in Saint Martin in 1995 at Sandy-Ground Bridge near Marigot. For more than 20 years, Mario built a solid reputation featuring refined and innovative cuisine.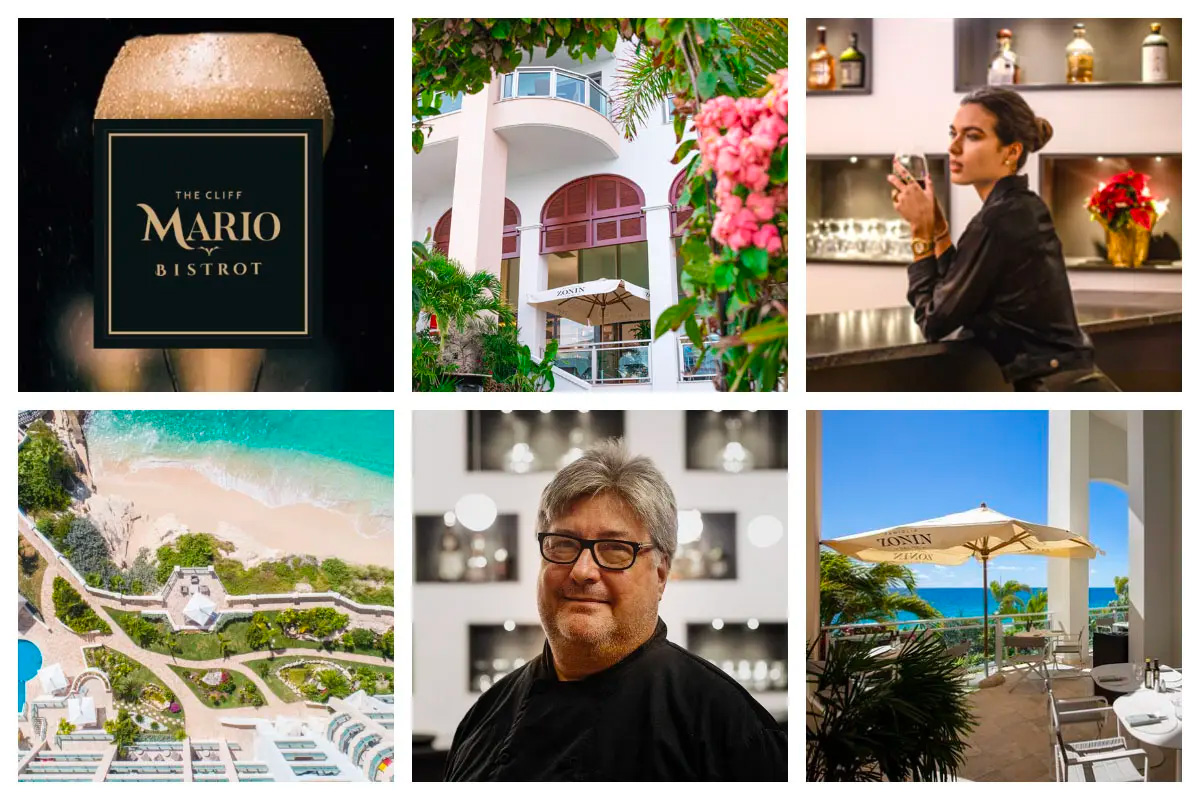 In 2015, Mario Bistrot moved to the dutch side to Porto Cupecoy on the edge of the Marina. There, Mario's bistrot has continued to evolve by the passion and creativity of the Chef.

Finally in December 2020, the Chef moved his beloved bistrot to "The Cliff" an outstanding location in Cupecoy Beach, offering one of the best scenery in Sint Maarten.

In 2021, Mario Bistrot was commended as one of the best restaurants in the Caribbean for its solid taste, luxurious location, friendly, and first-class service.

Gallery